Shields Gardens Ltd.

Clivias from Westfield

---
Shields Gardens is proud to bring you
Conway's Clivias
For Export Around the World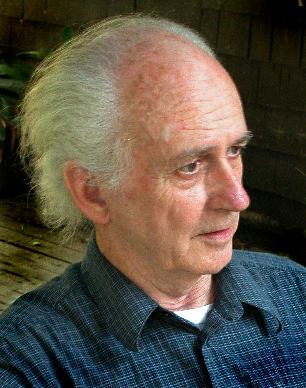 David Jay Conway
David Conway passed away in January, 2006.
Dave's life once compared to the fictional hero Frank Merriwell*, "without the brawn or the brains", has been like a rolling stone that gathers no moss, it just gets smoother. Married to his high school sweetheart and soulmate, Nancy, for over 50 years, they have seven children (four girls and three boys), eight grandchildren (four boys and four girls) and four great grandchildren (three girls and one boy).
With the exception of one (she wants a green flower named for her), all the girls have had a Clivia hybridized by Dave named in their honor.
Dave's work experiences have included: kitchen helper in a private sanitarium (nut house); airport roustabout; volunteer fireman, engine driver; iron fabrication worker; US Army of Occupation Germany; Avocado and Citrus Ranch Manager; Landscape Architecture; Parks Director; Board Member and President of a small family cooperation and Clivia Breeder; " a true Jack of all trades and master of none."
His other interests include trout fishing, amateur genealogy/family historian and collector of numerous things. Both Dave and Nancy may have a genealogical connection to Lady Clive's husband Hugh Percy, 3rd Duke of Northumberland, possibly Nancy's 8th cousin 7 times removed and Dave's 10th cousin 5 times removed.
* Frank Merriwell
Frank Merriwell was a fictional hero of Street and Smith's Tip Top Weekly Stories. In 1896, writer, Gilbert Patten, created Merriwell. Merriwell relied equally on mental and physical prowess, was a Yale Grad with "a body like Tarzan's and a head like Einstein's." Merriwell was reportedly, "the perfect union of brain and brawn."
Patten's dime novels were popular with the public until the advent of movies when they were pushed aside by the new crazy.
---
Shields Gardens Ltd. is now exporting selected varieties of David Conway's renowned Clivias to all countries of the world. We will handle all sales to buyers outside the USA for Conway's Clivias of Santa Barbara, California. The plants were all produced by David Conway himself in Santa Barbara.
---
CUSTOMERS IN THE USA
Conway's Clivias customers in the USA should continue to send their orders directly to Conway's Clivias at: Conway's Clivias
2324 Santa Barbara Street
Santa Barbara, CA 93105
E-mail: none
Tel. (805) 682-7651

---
OVERSEAS & EXPORT ONLY
Overseas customers, including Canada, should order from Shields Gardens Ltd. Shipping will be by airmail; cost, US$35.00 for the first plant and $20.00 per additional plant. See ordering information page for details. Customers are responsible for meeting import regulations of their own countries. We can provide Phytosanitary Certificates.
---
Orders: 1-866-449-3344 Toll-free
International: ++1-317-867-3344
---
For information about this account, contact: James E. Shields, <jim@shieldsgardens.com>, webmaster
Last revised: 05 October 2007
© Copyright 2007 by SHIELDS GARDENS LTD. All rights reserved.