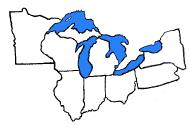 Great Lakes Bulb Society
Members' Pictures from Garden and Greenhouse
---
Jim Reese's Amaryllis in bloom
Jim Shields' Greenhouse & Garden
---

---
The opinions expressed by contributors to these pages are solely those of the individual writers and do not necessarily reflect the opinions of the account owner, or other members of the this group. For information about this account, contact:
James E. Shields,
jim@shieldsgardens.com

Last updated 31 December 2006
© Copyright 2006 by James E. Shields. All rights reserved.