The Amaryllis Family: Hippeastrum papilio
---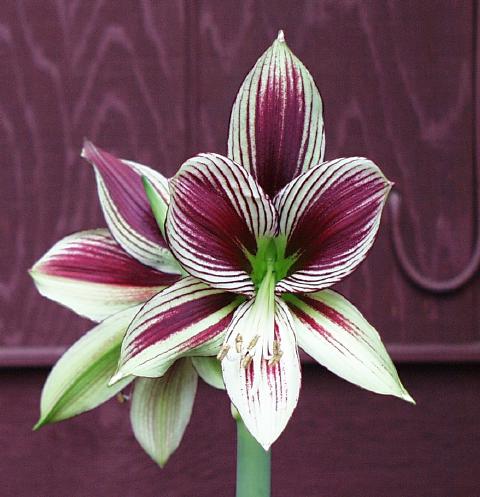 Hippeastrum papilio This is a native of Brazil. This species is commonly available from commerical sources, since it grows easiyl from seed and produces numerous offsets. The plant is evergreen or virtually so, taking a one month rest in summer and another month's rest in winter. Keep warm and moist all year. Grow in full sun for best flowering. Bulbs seem to get a large as Crinum bulbs when grown in the ground.
Photo © copyright by James E. Shields.
---
---



---
Visit the new Great Lakes bulbs group home page.
---
For information about this account, contact: James E. Shields, jim@shieldsgardens.com
Last revised: 04 December 2007
© Copyright 2007 by James E. Shields. All rights reserved.