Shields Gardens Ltd.
CONDITIONS OF SALE
---
You can now order by e-mail, telephone, or regular mail.

Send orders to:


Shields Gardens Ltd., PO Box 92, Westfield, IN 46074
jshields@indy.net
tel. 317-896-3925
---
Location
The gardens are east of Westfield. To visit us, follow state road 32 east from the intersection with US 31 at Westfield for 1.5 miles to Grassy Branch Road. Follow Grassy Branch north for about 1/4 mile. The gardens are on the west side of the road.
The Gardens will be open in 1999 on extended weekends: Thur - Fri - Sat - Sun, during June and July, 9 AM - 4 PM local time.
Visits at other times by appointment only. Our peak bloom season is usually late June and early and mid July. Since we are looking for extra-early and very late blooming varieties of daylilies, you can expect to see some daylilies in bloom from mid-May through mid-September.
---
How to Order
You can order by e-mail to us at jshields@indy.net if you want to send a credit card number by e-mail. Or you can telephone us at 317-896-3925 (voice) to place credit card orders.

Please note that the WWW server we use does not have secure credit card transmission capabilities!
---
CONDITIONS OF SALE:
VISA and Mastercard now accepted!
Minimum mail or phone order for daylilies is $35. Payment or credit card information must accompany all orders; no C.O.D.'s accepted. We will consider reasonable requests for replacement of lost plants.
Telephone orders to 317-896-3925. Credit card orders must include expiration date.
Sales Taxes: Residents of INDIANA, Please be sure to include 5% State Sales Tax.
Sorry, but we can not ship to CALIFORNIA or ARIZONA.
International orders: We will provided phytosanitray certificates if required. Any other permits required are the responsibility of the person placing the order.
SHIPPING AND HANDLING CHARGES:
Domestic: $5.00 for the first 3 plants. Then add $0.75 per plant for each plant above three. Shipments can be made by U.S. Postal Service, First Class Mail or Priority Mail, or by United Parcel Service. For UPS, a street address must be provided! We recommend UPS Second Day; please add $7.50 for 2nd Day UPS. I.e., for 3 plants by UPS 2nd Day, add $12.50 shipping; for 5 plants, the shipping would be $14.00.
Export: Shipping at discretion of the customer, to be billed to customer; please suggest appropriate carriers for your country. Non-credit card orders should be paid by check or money order in U.S. dollars, drawn on a U.S. bank.
SHIPPING DATES:
Shipping season begins in late April to mid-May, depending on the weather, and continues until sometime in October. We do not ship outside these dates. In addition, no shipping is done between June 30 and August 15 because of the heat.
---
BONUS PLANTS: We will be happy to include appropriate bonus plants with your order. You might include a list of possible selections.
SUBSTITUTIONS: We do not substitute.
PRICES: Listed prices are for strong single fan plants. Whenever possible, we will ship double fan plants, of course.
---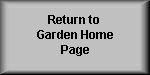 ---
For more information, contact us by e-mail at jshields@indy.net

Last revised on 29 March 2001.
© Copyright 2001 James E. Shields
All rights reserved.