Shields Gardens Ltd.

Bulbs from Westfield

---
Crinum bulbispermum
from Shields Gardens Ltd.
Crinum bulbispermum ("Grass Lily") is native to the Orange River valley of South Africa. It is summer growing and deciduous. In cultivation in the Northern Hemisphere, it blooms in early to mid-summer, early June into July. It is characterized by glaucous, light green leaves and a relatively tall scape, 24 to 30 inches tall.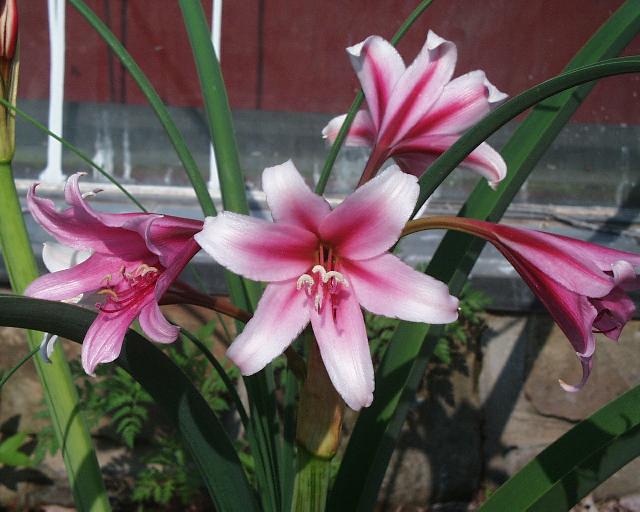 This plant, #1020.D, is growing outdoors in the ground all year around. It bloomed in June in 2003. Here in central Indiana, we mulch our outdoor crinum plants with 5 to 6 inches of shredded bark in Fall.
Other images and information on Crinum bulbispermum at: [Amaryllids]
We will be constantly listing new and unusual bulbs. Check these pages regularly for more information.
---
| | | |
| --- | --- | --- |
| | Orders: 1-866-449-3344 Toll-free | |
| | International: ++1-317-867-3344 | |
---

Jim Shields < jim@shieldsgardens.com>, webmaster
Last revised on: 10 May 2003
© COPYRIGHT 2002, 2003 BY SHIELDS GARDENS LTD. ALL RIGHTS RESERVED.