Shields Gardens

Jim's Hobby Garden & Greenhouse, Westfield

---
Haemanthus humilis humilis
The fruit of Haemanthus humilis humilis is a fleshy berry, peach colored, 3/8 to 3/4 inch (9 - 18 mm) in diameter. Each berry usually contains 1 or 2 seeds, which are fat, fleshy, pale translucent green, and about 1/4 inch (6 mm) long. The fruit seems to be odorless.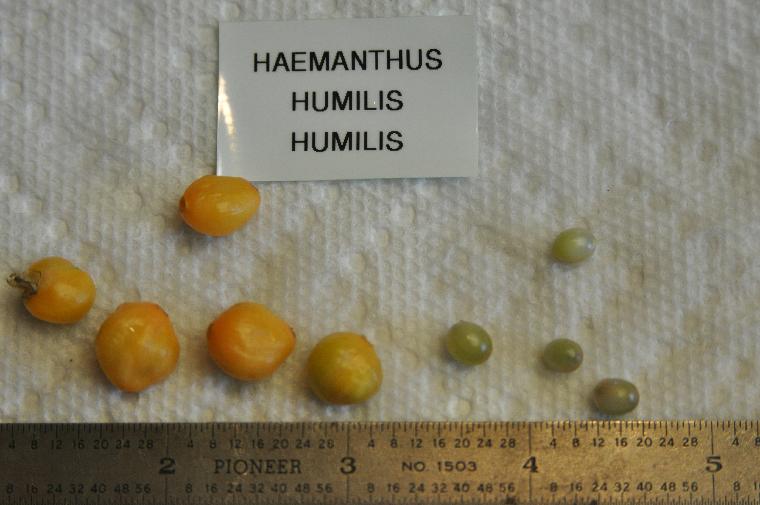 Haemanthus humilis humilis berries and seeds (scale in inches)
Seeds that are fat and fleshy like these are called "baccate." These seeds cannot be forced into dormancy, but can be delayed somewhat by holding at ca 40°F (about 4°C). Left lying around at room temperature, they will either germinate or die. If they are not planted, tiny bulbs will often form at the tip of the sprout, and these may go dormant.
---
---



---
For information about this account, contact:
James E. Shields,
jim@shieldsgardens.com

Last updated 21 August 2011
© Copyright 2011 by James E. Shields. All rights reserved.